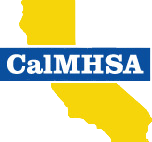 The California Mental Health Services Authority (CalMHSA) is a Joint Powers of Authority (JPA), comprised of County Mental and Behavioral Health Departments. Our board of directors is made up of county behavioral health directors. Our purpose is to be a separate public entity to provide administrative and fiscal services in support of the Members' Mental/Behavioral Health Departments acting alone or in collaboration with other Departments.
Examples of our current programs include:
1.   Medi-Cal Peer Support Specialist Certification;
2.   Administering state Prevention and Early Intervention services under the Mental Health Services Act;
3.   Statewide Stigma/Discrimination reduction campaign called Each Mind Matters;
4.   FEMA disaster response programs for Wildfires and Covid;
5.   Collaborating with counties to create an uniform Electronic Health Records across participating counties;
6.   CalAIM support for counties;
7.   Contracting and/or negotiating with the State or Federal government for administration of mental health services, programs or activities including but not limited to the Drug Medi-Cal Treatment Program, managed mental health care, and delivery of specialty mental health services.